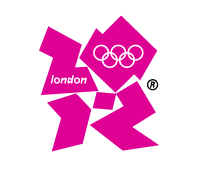 It's been about a week since the end of London 2012 – the Olympics and Paralympics.  Maybe it's just me, but wasn't this the first Games that had so much focus on  sustainability?  Yes, it's hosted by UK and sustainability is a big issue there… yes, it's 2012, and we're just a little more concerned about sustainability now than we were in 2008… yes, I'm reading more about sustainability now than 4 years ago, so maybe it's just me [side note – I realize that the last Winter Olympics happened in between now and 2008, but those Games never seem to get much coverage, so I figured "Hey, why buck that trend here?"].
So, can we look at London 2012 as a business and see if they had a good CSR package? Well, not exactly.  I like to think that CSR/Sustainability can only truly happen if the business is focused on the long term and, obviously, London 2012 was a short-term thing – it was one, albeit HUGE, event.  So perhaps we should look at London as the long-term business, with the Games as a major product/service launched during this period.  This blog entry is a going to bring together some of the articles posted on the topics of a green, sustainable, responsible Games and the legacy of London 2012.
Of course, one needs to start with the "horse's mouth"- the official London 2012 website and its section on sustainability.  The Our Responsibility page of this section lists the five themes of the Games sustainability'- climate change, waste, biodiversity, inclusion and healthy living – and what has been done for each area.  Also part of the official sites is the Commission for a Sustainable London 2012 which has a wealth of information, including a Sustainable Games section with case studies on carbon, food, waste and more.
This brilliant article in Forbes focuses on different aspects of the Games and features a paragraph each on some of  the major sponsors detailing how they contributed to the sustainability aspect of London 2012.  The sponsors are listed slightly haphazardly though, so at first glance you could be forgiven for thinking that some of the good examples (like BMW's sustainable fleet) are missing, only to find them in a separate section, away from McDonald's and Adidas.
CSR International has a good blog post on the Games, which comes to the conclusion that it is way too early to give a definitive evaluation of the sustainability impact of the Games.
This brilliant article in the Telegraph, on this other hand, takes on the challenge of giving grades or – I should say, medals – for the various aspects of the Games.  I love the one for renewable energy – disqualified!  If you only read one of the articles I link to in this post, I think this should be it.
This article in the Guardian focuses on two standards that have emerged as established norms from the Games – ISO 20121 and Food Vision – which can now contribute to future events and their sustainability.
I had a separate link to BMW's contribution earlier, here's Coca-Cola's "six-week bottle cycle", a part of their sustainable games commitment, featuring the "journey" of a typical Coke consumed at London 2012.
Finally, the Scientific American gives a gold medal to London 2012, with this article focusing mostly on venues.
Did I miss out on any good pieces of information out there?  What did you think of the Games, and the sustainability aspect? Leave a comment!
 UPDATE (18 September 2012) – I just came across this good article available at 2degrees, listing 5 "legacy lessons" for London 2012 – the page provides an article that has a good analysis of the total cost of the Olympics and it's legacy – mostly in the economic area.  It's a good read, with lots of useful tables and figures.